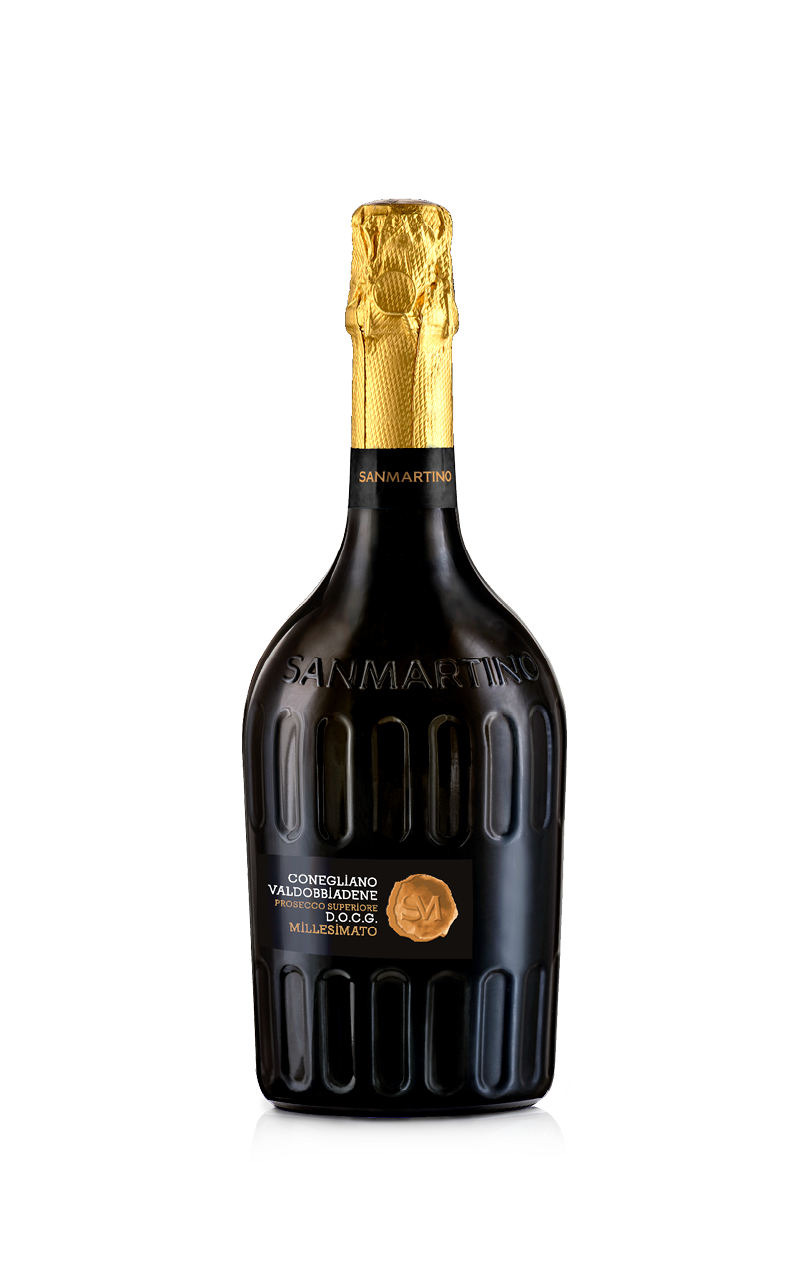 SAN MARTINO
CONEGLIANO VALDOBBIADENE PROSECCO SUPERIORE DOCG MILLESIMATO EXTRA DRY
From the best grapes, handpicked in the field of excellence of Prosecco Superiore, comes a sparkling wine with fine beading and perfect balance. The processing takes place through the long Charmat method with the addition of selected yeasts and kept at a controlled temperature.
It is a product that reveals delicate notes of peach, rose and wisteria, wrapped in a delicate floral bouquet. On the palate: good basic acidity and richness of taste, typical of Prosecco grown on the hills, in which clearly emerge peach, pear and nuances of fresh fruit.
Ideal for aperitifs and with appetizers, it excels with the first and second dishes of fish and white meat.
9.50€
a bottle
NATURAL SPARKLING WINE
— Grape variety Glera
— Alcohol 11% vol
— Residual sugar 13 - 15 gr/lt
— Bottle size 0,75lt
— Mushroom cork
— Box of 6 bottles
DOWNLOAD SHEET