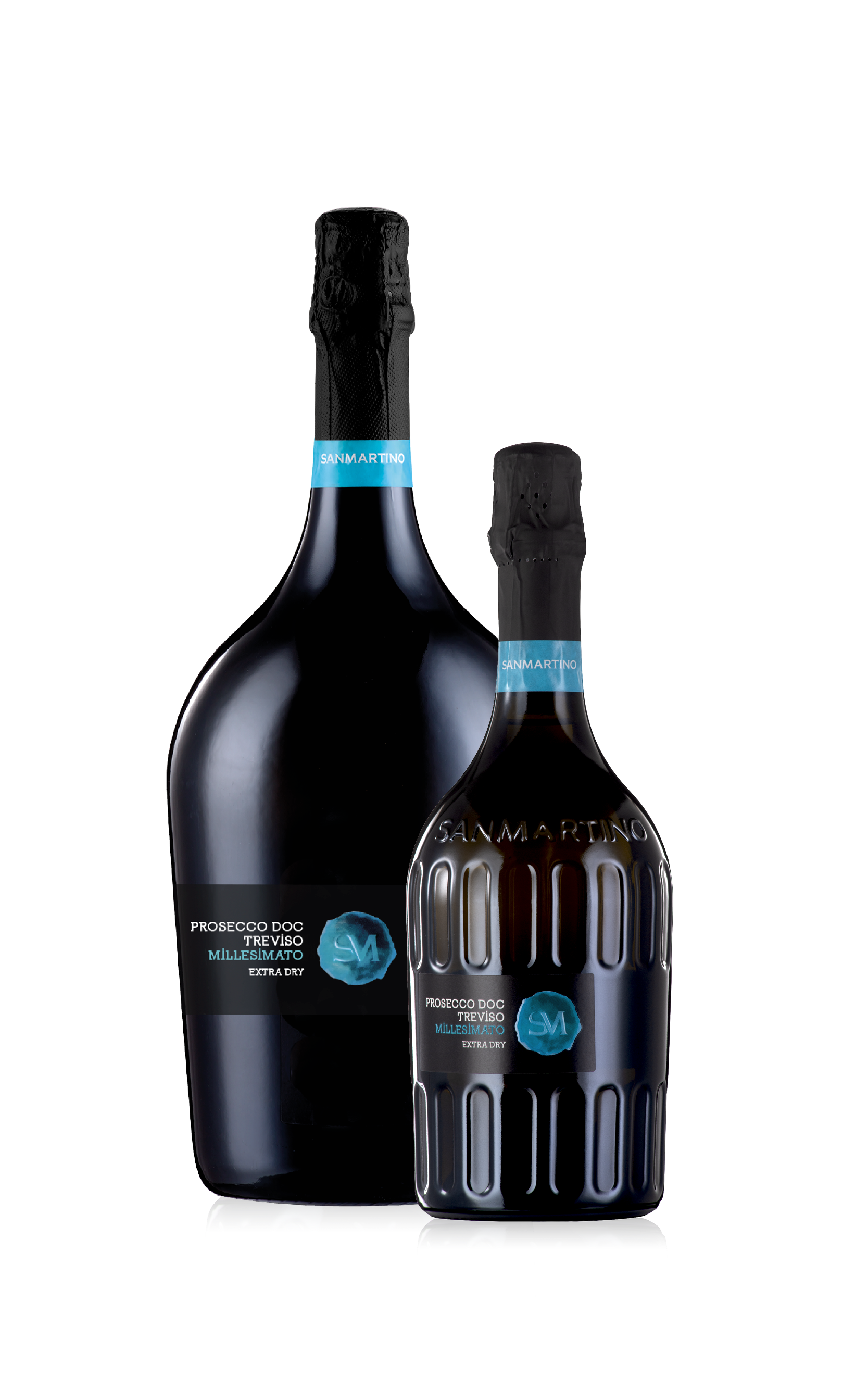 SAN MARTINO
PROSECCO DOC TREVISO MILLESIMATO EXTRA DRY
Our Millesimato is a selection of the best grapes subjected to cryomaceration after that the base wine starts the vinification process through the long Charmat Method; the wine is added with selected yeasts and mantained at a controlled temperature.
It's a vintage product, where the hints of flowers predominate; harmonic with a balanced aftertaste on the palate, thin and persistent bubbles due to a long stand on the yeasts.
The Extra Dry version of the Prosecco Doc Treviso Millesimato is recommended as aperitif or with dishes of fish.
8.00€
a bottle
NATURAL SPARKLING WINE
— Grape variety Glera
— Alcohol 11 % vol
— Residual sugar 15 - 17 gr/lt
— Bottle size 0,75 lt - 1,5lt
— Black Mushroom cork
— Box of 6 bottles
— Available in 1.5lt magnum format
DOWNLOAD SHEET